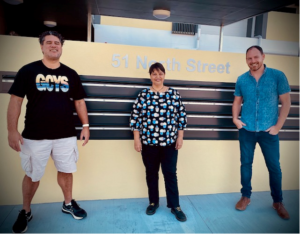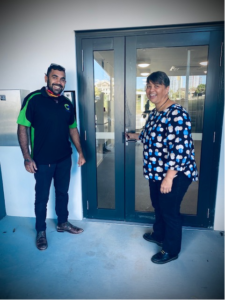 Maria, Matt and Will were very excited to officially receive the keys to the newly built Foyer Gold Coast.
Building commenced late 2019, and has 40 self-contained apartments with 24-hour on-site supervision and support for the young tenants.
Local Member for Gaven, Meaghan Scanlon, said residents and organisations will be working together on the best way that we can welcome these young people into our community and ensure they stay on track."The Youth Foyer site is close to education facilities and government services. So, rather than worrying about where you're going to sleep or where your next meal is coming from, you can study and work hard to create a brighter future."
The team obtained the keys to the building yesterday and are now busily working on finalising the recruitment of staff and doing the finishing touches before the first residents move in over the coming weeks.
The Foyer Family cannot wait to welcome the team and residents to our Foyer Community!
https://www.facebook.com/RobMolhoekMP/videos/136437468441856/