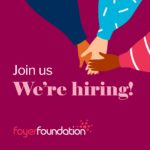 Careers at Foyer Foundation
Please click below for more details.

With a growing number of Foyers being developed across the country, a government focus on youth mental health, homelessness, education, increasing evidence of the impact of the Foyer approach, both nationally and internationally, it is an exciting time to join the Foyer Foundation.
Working with us means being part of a small, passionate and supportive team. We are hands on and committed to growing the Foyer Network and championing the incredible work the Foyers do on a daily basis. We value individual contributions and encourage open communication among our staff.
Our mission is to accelerate the growth of the Youth Foyer movement to 50 Youth Foyers by 2030 across Australia to address youth homelessness, and the education, training and employment opportunities of young people accessing Foyer services.
We embrace differences in gender, age, ethnicity, race, cultural background, disability, religion, sexual orientation and gender diversity and support flexible working arrangements.
Aboriginal and/or Torres Strait Islander people are strongly encouraged to apply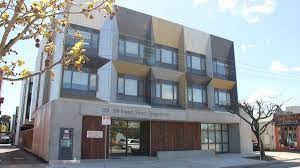 In Australia there are 13 Accredited/ accrediting Foyers services across all states and territories except the Northern Territory. These Foyers support between 18 to 98 young people per Foyer using varying accommodation models, including congregate facilities, dispersed housing, and networked or mixed accommodation options.
The Foyer Foundation don't operate or recruit for Foyers, but we support the growth and employment of the network.